"A Place At Our Table" Book Review
A Place A
t Our Table
Kayla Dienner has suffered her fair share of heartache, which is why she vows to protect her heart at all costs . . . until she meets Jamie Riehl.
Along with his volunteer work at the local fire department, running his Amish farm keeps Jamie Riehl busy. He barely has time to eat at the family table, never mind find someone to date. But when he meets Kayla Dienner, he is smitten.

Kayla tries hard to deny her attraction to Jamie. After all, she's spent the last year discouraging her younger brother, Nathan, from becoming a firefighter. The death of their older brother in a fire a year ago is fresh in her mind—she can't bear the idea of putting her heart on the line every time the sirens blare.

Then tragedy strikes, and Jamie wants to extinguish any flame between him and Kayla. Can Kayla set aside her own fears to save the love she was determined to deny?

The first book in the Amish Homestead series, A Place at Our Table invites us to a quiet community in Lancaster County where love burns brightly no matter the cost.
Amy Clipston, as usual, has done extensive research into the Amish faith and firefighters among the Amish and the Englisch for this first book in the Amish Homestead series. After reading this first book, I am eager to read the remaining books in series. The book begins with action and thrill as the firefighters receive a call to a fire in an Amish barn . There are animals and people to rescue and care for. Past trauma for Kayla as she lost her brother in a fire cause her to resist her attraction to Jamie because he's a firefighter too. Further developments for Jamie will put their relationship to the test.
Readers will be anxious to read and find out if Kayla and Jamie can move past their pain and grief to a relationship together or will they turn to others for their future partners? The Amish place great value in family and the thought of sitting around the kitchen table figure heavily into the Amish home. Is there a place at the table for Jamie? for Kayla?
I am rating this book 5 ***** stars. I highly recommend it to both adult and teenage readers.
I received an ebook of this selection from netgalley and Zondervan in exchange for an honest review. All opinions expressed are my own. I was not required to post a positive review.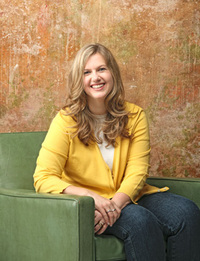 Amy Clipston has been writing for as long as she can remember. Her fiction writing "career" began in elementary school when she and a close friend wrote and shared silly stories. She has a degree in communications from Virginia Wesleyan College and is a member of the Authors Guild, American Christian Fiction Writers, and Romance Writers of America. She is the author of the bestselling Kauffman Amish Bakery series with Zondervan, which is part of HarperCollins Christian Publishing. An advocate for organ and blood donation, Amy donated a kidney in 2011 at Johns Hopkins Hospital. Through her donation, her husband received a second kidney transplant. Amy and her husband matched another couple and swapped kidneys with them. Amy's memoir, A Gift of Love, will be available in early 2014. She hopes her story inspires others to become organ and blood donors. Amy lives in North Carolina with her husband, two sons, mother, and four spoiled rotten cats. You can find her on the web at www.AmyClipston.com or on Facebook at www.facebook.com/AmyClipstonBooks.