Review of Planted with Hope
The Pinecraft Pie Shop series #2
by Tricia Goyer & Sherry Gore
In the second installment of the Pinecraft Pie Shop series, you'll return to a town and a family you've already grown to love.
When Hope Miller is offered the plot of land behind the Me, Myself, and Pie shop to start a garden, she jumps at the chance. Finally--some space away from her four sisters! But everyone in town seems to have an opinion about what she should grow and how she should grow it. When the widower schoolteacher, Jonas Sutter, asks if his students at the Amish school can help turn the plot into a community garden, Hope only halfheartedly agrees, wondering if she will ever get the peace and quiet she craves. And will she get anything to grow?
The stories of friendship, community, and unexpected love within these pages will plant real seeds of hope within your heart.
MY REVIEW:
As Hope stood, she looked down at herself and heat rose to her cheeks. She was thankful that the boat ramp sloped downward so no one could see her from the park.
She was a dripping mess. Her dress and apron clung to her. She crossed her arms over her chest, unsure of what to do. Unsure of how she was going to get home. The park was full of people and she'd have to walk right through the middle of them to get out of the park.
I've wanted to travel to Pinecraft, Florida to see the Amish/Mennonite community there for quite some time and this book was so wonderfully descriptive that I felt like I was actually there. I could feel the sun on my face, but thankfully, the humidity didn't make it through the pages. Because I have been to other parts of Florida in the summer months several times, and the heat plus the humidity actually felt like a slap in the face. Hope Miller and her Amish family are living there without the comfort of air-conditioning. Jonas Sutter brings his young daughter, Emma, there, to accept the job as substitute school teacher and hopeful that the sunshine and fresh air will help his daughter to get over her grief at losing her mother. When Hope and Jonas begin working together on the garden behind the Me, Myself, and Pie Shop, Emma loves being Hope's helper. But Hope does not want the entire community in her space. She wants peace and quiet.
When an old gardening journal is shared with Hope, God begins to work on her heart. The recipes in the journal become new menu items for she and her sisters to add to the family dinners on their night to cook, but the journal does a great deal more than that. She learns about the time during World War II when the Pinecraft community united to create a Victory Garden. Will the garden drive Hope away from Jonas and her community? Will she allow others to share in her joy or lock them out? Will she decide to stay in Pinecraft or go back to Ohio where her heart belongs?
I loved reading about the impact of the Victory Garden on the Pinecraft community as I taught my former sixth grade students about them when we read some literature that included them. I also loved using gardening and plants to teach science and math as a public school teacher, so I personally saw great potential for Hope and Jonas to include the school children in the process of gardening. This book truly offers hope to the characters and to readers who apply its truths. Amish proverbs and recipes included with each chapter of the novel.
I had to give this book 5 stars because there are no higher star ratings available. It is THAT GOOD!
I received a copy of this book from the authors in exchange for my honest review.
About the Authors: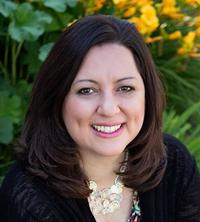 Tricia Goyer is a busy mom of six, grandmother of two, and wife to John. Somewhere around the hustle and bustle of family life, she manages to find the time to write fictional tales delighting and entertaining readers and non-fiction titles offering encouragement and hope. A bestselling author, Tricia has published thirty-three books to date and has written more than 500 articles. She is a two time Carol Award winner, as well as a Christy and ECPA Award Nominee. In 2010, she was selected as one of the Top 20 Moms to Follow on Twitter by SheKnows.com. Tricia is also on the blogging team at MomLifeToday.com, TheBetterMom.com and other homeschooling and Christian sites.In addition to her roles as mom, wife and author, Tricia volunteers around her community and mentors teen moms. She is the founder of Hope Pregnancy Ministries in Northwestern Montana, and she currently leads a Teen MOPS Group in Little Rock, AR. Tricia, along with a group of friends, recently launched
www.NotQuiteAmishLiving.com
, sharing ideas about simplifying life. She also hosts the weekly radio podcast, Living Inspired. Learn more about Tricia at
www.triciagoyer.com
.
Sherry Gore is editor-in-chief of Cooking & Such magazine, the author of "Simply Delicious Amish Cooking", "Me, Myself and Pie" and a weekly scribe for the national edition of the Amish newspaper, The Budget, established in 1890. The National Geographic Channel featured Sherry prominently their documentary series, Amish: Out of Order. Sherry's culinary adventures have been seen on NBC Daytime, the Today Show, Mr. Food Test Kitchen, and Fox, NBC, CBS and ABC affiliates across the country. Sherry is a year-round resident of beautiful, sun-kissed Sarasota, Florida, the vacation paradise of the Plain People. She has three children and is a member of a Beachy Amish Mennonite church. When not spending time with her family, writing, or eating, Sherry is a cooking show host, and an official pie contest judge.
Sherry is currently under contract with Harvest House Publishers for a 3-book novel series with best selling author Tricia Goyer.