Review of "Forever Amish"
Review of Forever Amish
Legacy of Lancaster trilogy, Book 3
by Kate Lloyd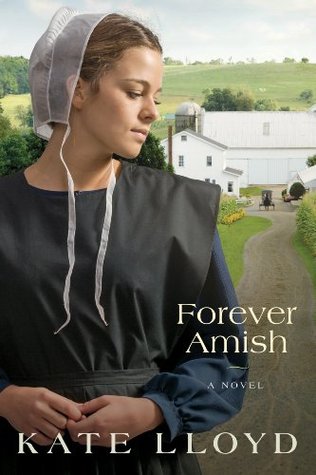 Sally Bingham needs some time away to sort through the changes in her life and to rethink her upcoming marriage. Despite her ailing father's hesitations, she drives to Lancaster County for a weekend away. But her best-laid plans leave her in a near collision with a bishop's buggy and in the home of a mysterious Amish woman named Lizzie. Lizzie introduces her to a different perspective on life, a charming farmhand named Armin---and opens a Pandora's box that will forever change Sally's life.
The last book in the Legacy of Lancaster trilogy, Forever Amish introduces us to a young woman about to uncover a shocking secret and find an invitation to a new way of living. This is a story of forgiveness, legacies, and the ties that bind through generations.
MY REVIEW: Kate Lloyd has outdone herself with this final book of the Legacy of Lancaster trilogy. It is so good that it arrived in the mail yesterday and I finished within 12 hours! It is certainly a well-written book on forgiveness and family and the love and problems that accompany families. Sally and Armin are delightful characters as is Rhoda. Some of the other characters are rather crochety and grouchy and take a while to get to know before the love starts to grow for them. This book takes Sally, a young Englisch woman, on the journey of a lifetime and might just turn her world upside down. Get a copy and read this one soon!
I received a copy of this book from David C. Cook and the author.
About the Author:
Kate Lloyd is a novelist, a mother of two sons, and a passionate observer of human relationships. A native of Baltimore, Kate spends time with family and friends in Lancaster County, Pennsylvania, the inspiration for Leaving Lancaster & Pennsylvania Patchwork. She is a member of the Lancaster County Mennonite Historical Society. Kate and her husband live in the Pacific Northwest, the setting for Kate's first novel, A Portrait of Marguerite. Kate studied painting and sculpture in college. She has worked a variety of jobs, including car salesman and restaurateur. Find out more about Kate Lloyd on her website at
www.katelloyd.net
.
http://www.facebook.com/katelloydbooks
.