"A Plain & Sweet Christmas Romance Collection" Book Review
A Plain & Sweet Christmas Romance Collection
by
Jerry S. Eicher, Lauralee Bliss
, Ramona K. Cecil, Dianne Christner, Melanie Dobson, Olivia Newport, Claire Sanders, Anna Schmidt

,

& Rachael O. Phillips
Enjoy a simple Christmas, sweetened by love, in historical communities of plain faith people. Four romances develop among the Ohio River Valley Quakers of the mid-1800s. Two Mennonite couples face influences from outside their old traditions. Two Amish couples from the early 1900s are affected by world events. And in an Amana community, childhood sweethearts are reunited. Each story also includes a recipe for a sweet traditional treat.
MY REVIEW: Christmas traditions are so important and while the various plain religious sects celebrate in a different way, they are equally interesting. This novella collection explores the Christmas traditions of the Amana, Quakers, Amish and Mennonites. Add a bit of romance, a cup of tea, a warm blanket and comfy chair, and you have the makings of a few wonderful moments. I love reading novellas as they can be read quickly and you can read a different one each day if you like. Nine authors combine their unique writing styles to tantalize your need for romance and history. The novellas span from 1800 to 1941. I am an avid reader of Plain fiction so the various sects were not overly unusual to me, but I always learn new things as I read. Recipes from each novella are an added bonus!
Novellas in the collection:
A Crossroad to Love by Lauralee Bliss--1846, Waynesville, Ohio
Simple Gifts by Ramona K. Cecil--1880, Serenity, Indiana
A Christmas Prayer by Dianne Christner--1881, Mountain Lake, Minnesota
Treasure of the Heart by Melanie Dobson--1907, Amana, Iowa
Love is Forever by Jerry Eicher--1941, Lancaster County, Pennsylvania
Love's Pure Light by Olivia Newport--1910, Lancaster County, Pennsylvania
Pirate of My Heart by Rachael O. Phillips--1825, Rock & Cave, Illinois
Equally Yoked by Claire Sanders--1838, Southern Ohio
Abigail's Christmas Candles by Anna Schmidt--Hope, Wisconsin
I highly recommend this novella collection of Christmas romances. Happy reading! I am giving this book a rating of 5 stars.
I received an ebook of this selection from netgalley and Barbour Books in exchange for my honest review. All opinions expressed are my own. I did not receive any compensation for my review.
About the Authors:
Jerry Eicher's bestselling Amish fiction (more than 210,000 in combined sales) includes The Adams County Trilogy, the Hannah's Heart books, and the Little Valley Series. After a traditional Amish childhood, Jerry taught for two terms in Amish and Mennonite schools in Ohio and Illinois. Since then he's been involved in church renewal, preaching, and teaching Bible studies. Jerry lives with his wife,
Tina Eicher
, and their four children in Virginia.
http://www.eicherjerry.com/
Lauralee Bliss is a published author of over twenty Christian romance novels and novellas in both historical and contemporary with nearly 600,000 sold.
Lauralee enjoys writing books that are reminiscent of a roller coaster ride for the reader. Her desire is that readers will come away with both an entertaining story and a lesson that ministers to the heart.
Lauralee's also an avid hiker, hiking the entire Appalachian Trail twice from Georgia to Maine and from Maine to Georgia, one of only 24 women to accomplish this feat. She makes her home in Virginia in the foothills of the Blue Ridge Mountains.
http://www.lauraleebliss.com/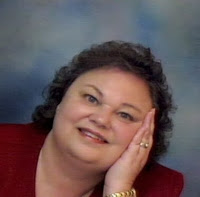 Ramona K. Cecil is a wife, mother, grandmother, freelance poet, and award-winning inspirational romance writer. Now empty nesters, she and her husband make their home in Indiana. A member of American Christian Fiction Writers and American Christian Fiction Writers Indiana Chapter, her work has won awards in a number of inspirational writing contests. Over eighty of her inspirational verses have been published on a wide array of items for the Christian gift market. She enjoys a speaking ministry, sharing her journey to publication while encouraging aspiring writers. When not writing, her hobbies include reading, gardening, and visiting places of historical interest.
http://www.ramonakcecil.com/
Dianne Christner - Christian Fiction Author - writes Christian romance novels. She writes both Historicals and Amish Fiction. Raised in the Mennonite church, she brings authenticity to "The Plain City Bridesmaids" series.
She keeps a lighthearted reality blog called plaingirl romanticizing.
Her passion is reading and connecting with other readers and writers.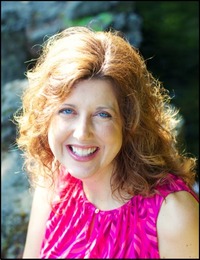 Melanie Dobson--Writing fiction is a fun excuse for Melanie to explore ghost towns and old houses, travel to unusual places, and spend hours reading dusty books and journals. She writes both contemporary and historical fiction with threads of romance and suspense.
Melanie is the award-winning author of seventeen historical romance, time-slip, suspense, and contemporary novels including Catching the Wind, Beneath a Golden Veil, and The Silent Order. Three of her novels including Chateau of Secrets have won Carol Awards, and Love Finds You in Liberty, Indiana won Best Novel of Indiana.
Melanie and her husband, Jon, have two daughters. After moving numerous times with Jon's work, the Dobsons have finally settled near Portland, Oregon, and they love to travel and hike in both the mountains and the cliffs above the Pacific. When Melanie isn't writing or researching, she enjoys line dancing, biking, and making up stories with her kids.
More information about her and her books is available on her website at
www.melaniedobson.com
.
Olivia Newport's novels twist through time to find where faith and passions meet. She chases joy in Colorado, where daylilies grow as tall as she is. Her husband and two twenty-something children provide welcome distraction from the people stomping through her head on their way into her books.
Claire Sanders--
After many years of writing and publishing in the nonfiction world of academia, Claire turned her energy, humor, and creativity towards the production of compelling romantic fiction. Claire writes captivating stories that fit the genres of contemporary, historical, and inspirational romance. Claire creates heroes any woman would want to be with and heroines who overcome all obstacles to find love. Written with wit and tenderness, her stories engage the readers' hearts and imaginations. Readers will find themselves anxiously turning the pages to find out what happens next.
Claire lives in the greater Houston area with her family. When she isn't writing, you'll find her cooking, gardening, and dreaming of places to travel.
Anna Schmidt is a three-time finalist for the coveted RITA award presented annually by Romance Writers of America. In addition she has been a four-time finalist for the Reviewer's Choice Award from Romantic Times magazine—an award she has won twice. Her latest novel THE OUTLAW (Book Three of her Last Chance Cowboys series) will be published in July. Book four—THE RANCHER –will be out in January, 2018. Publisher's Weekly had high praise for Anna's WWII series--THE PEACEMAKERS--stating that Schmidt seamlessly integrates...actual events, and the courageous real-life individuals who fought against Hitler's regime, with her fictional characters and their story, to produce a strong tale of hope and love in the face of insurmountable obstacles." The author of over thirty works of historical and contemporary fiction, Anna has worked in the corporate world for two international companies, taught at the college level and is a popular presenter of hands-on workshops. She splits her time between Wisconsin and Florida, noting that, "I am blessed to have a career that travels well!"