Review of "An Amish Second Christmas"
Review of An Amish Second Christmas
by Beth Wiseman, Kathleen Fuller, Ruth Reid, & Tricia Goyer
When Christmas Comes Again
by Beth Wiseman
Katherine Zook and her four children are facing their first Christmas without a loved one, and the future seems dim.But when a mysterious "Englisch" man begins to show up in the most unlikely of places, Katherine can t help but be suspicious . . . and a bit curious.
MY Review of When Christmas Comes Again: This book speaks of second chances, forgiveness, and love. I was truly touched by Katherine Zook and her children and when the identity of the mysterious Englischer is revealed, hearts will be moved. I know a great deal about learning to forgive myself and others. It is not always easy to do, but it opens our hearts to freedom. This novella had me in tears, happy tears, but tears none-the-less. It is a special 5 star Christmas novella and one that I believe readers will find special.
Her Christmas Pen Pal
by Ruth Reid
When Joy Stolzfus' boyfriend tells her he wants to court other women, she is shocked.She pours her heart out in a letter, but it mistakenly reaches Noah Esh. The two begin writing letters back and forth, but a misunderstanding threatens to topple the relationship they're building.
My Review of Her Christmas Pen Pal: This novella is so cute. I am sure that many readers have mailed packages and accidentally put a wrong number of portion of an address and when Noah receives the package of cookies Joy accidentally sent to him, things get very interesting. I had several pen pals as a young teenage girl, and was always thrilled to receive a letter or package from my special friend. This novella brought fond memories of that time for me. Reading about all the delicious treats that Joy created made me hungry to do some Christmas baking too. Readers will smile and laugh along with the characters in this 5 star novella.
A Gift for Anne Marie
by Kathleen Fuller
Anne Marie Smucker'
s life is pretty perfect. Until she discovers her widowed mother is getting married and they're all moving. On top of that, Anne Marie's relationship with her friend Nathaniel has changed, and she's more confused than ever about her feelings for him.
My Review of A Gift for Anne Marie: Anne Marie is naturally shocked to learn that her widowed mother is going to remarry and plans to move the entire family far away. I have had to move many times in my life and the most difficult was when we moved our young family from Virginia to Texas for seminary. I cried many tears and so I could relate to Anne Marie and her siblings' concerns and fears for moving. Leaving friends and all that is familiar is difficult. Her biggest fear is what will happen to her relationship with her boyfriend, Nathaniel. Readers will thrill at seeing how issues are resolved in this 5 star Christmas novella.
The Christmas Aprons
by Tricia Goyer
Esther Glick bakes a Christmas pie for a fundraiser, and she soon finds herself sitting across from bachelor Ammon Schwartz. Esther receives many orders for pies, but when she breaks her wrist, she discovers what community and love are all about.
My Review of The Christmas Aprons: Esther Glick is an amazing baker and people always love her homemade creations. Ammon is no exception when he wins the bid for her Vanilla Crumb pie at the bachelor auction to raise money for the fire department. Esther has a problem though, she worries about what people think of her. She does not think she fits in anywhere. I struggle with many of these same thoughts and so I could relate to Esther but it is a miserable way to live. It makes life lonely and uncertain. Read this 5 star Christmas novella to see what takes place to bring healing for Esther.
I received a print copy of this book from booklookbloggers in exchange for my honest review.
About the Authors:
"I wish I had the time to review books and chat with you here, but my writing deadlines just don't allow it. Please like my Fans of Beth Wiseman Page on Facebook where I try to post any news I have to share."
Beth is the best-selling and award winning author of the Daughters of the Promise series - Plain Perfect, Plain Pursuit, Plain Promise, Plain Paradise, and Plain Proposal. She is contracted with HarperCollins Christian Publishing. Her other series--the Land of Canaan Novels--begins with Seek Me With All Your Heart, then The Wonder of Your Love and now, His Love Endures Forever. Seek Me With All Your Heart is the first Amish fiction book selected as a Women of Faith novel in 2011. Beth has also written two contemporary Christian fiction novels, Need You Now published in 2012 and The House That Love Built in 2013.
In a daring new novel, The Promise, Beth jumps way outside the box. This story will take readers far away from Amish Country and small Texas towns to a dangerous place on the other side of the world. Inspired by a true story, Beth believes this is the book she's been working toward for a long time.
You can also follow Beth on Twitter: @BethWiseman
Kathleen is the best-selling author of over twenty-five books, including the Hearts of Middlefield Series and the A Middlefield Family Series. She lives with her husband and three children in Northeast Ohio. Kathleen loves to hear from readers.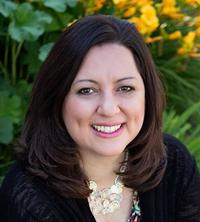 Tricia Goyer is a busy mom of six, grandmother of two, and wife to John. Somewhere around the hustle and bustle of family life, she manages to find the time to write fictional tales delighting and entertaining readers and non-fiction titles offering encouragement and hope. A bestselling author, Tricia has published thirty-three books to date and has written more than 500 articles. She is a two time Carol Award winner, as well as a Christy and ECPA Award Nominee. In 2010, she was selected as one of the Top 20 Moms to Follow on Twitter by SheKnows.com. Tricia is also on the blogging team at MomLifeToday.com, TheBetterMom.com and other homeschooling and Christian sites.In addition to her roles as mom, wife and author, Tricia volunteers around her community and mentors teen moms. She is the founder of Hope Pregnancy Ministries in Northwestern Montana, and she currently leads a Teen MOPS Group in Little Rock, AR. Tricia, along with a group of friends, recently launched
www.NotQuiteAmishLiving.com
, sharing ideas about simplifying life. She also hosts the weekly radio podcast, Living Inspired. Learn more about Tricia at
www.triciagoyer.com
I grew up in Northern Michigan an introverted child who observed more than participated. I was the type of kid who if a sign read wet paint, I had to touch it to see if it was wet.
I spent many school hours daydreaming, mostly about horses. Coaxed by my teacher to submit a short story to the Young Authors Writing Contest, I wrote, A Dream to Remember, about a girl who daydreamed about wild horses. That contest opened my eyes to daydream with a purpose. After that, my endless imagination was limited only by how fast I could write, and sometimes I stayed up late at night writing by flashlight to finish a story.
Although the desire to write had been planted years ago, it lay dormant while I gained life experiences.
I attended Ferris State University School of Pharmacy, in Big Rapids, Michigan where I met my husband, Dan, who was a native Floridian. We married, moved to a small town in Florida, and had three children. (Lexie, Danny, and Sarah).