"His Secret" Book Review
His Secret: The Secret Series
by Gina A. Jones
Book Description:
Welcome to the carnal world of...
His Secret
Young and innocent, Julia Ellis has no idea what awaits her at the manor, where she is to become the nanny for Mr. Jonas Fairbanks, a ruthless, yet devastatingly handsome entrepreneur. Julia's only plan is to earn enough money to fund her studies of French cuisine in Paris.
Julia falls in love with
little Sidney, the ten-year-old daughter of Jonas, but can't help noticing the peculiar way the towns people talk of the little girl. An omen. The devil's spawn.
Sidney is not the only young girl who will be groomed at the home of Mr. Fairbanks. What was taught as sinful, now, clouds her moral judgment of right and wrong. Julia fights with her innocence, giving into lust and a world all new to her. She loses all control, when she can no longer deny her attraction to Jonas. But no matter how much she feels love for this man, hidden deep in the house, tell a different story of his past...And what he's capable of.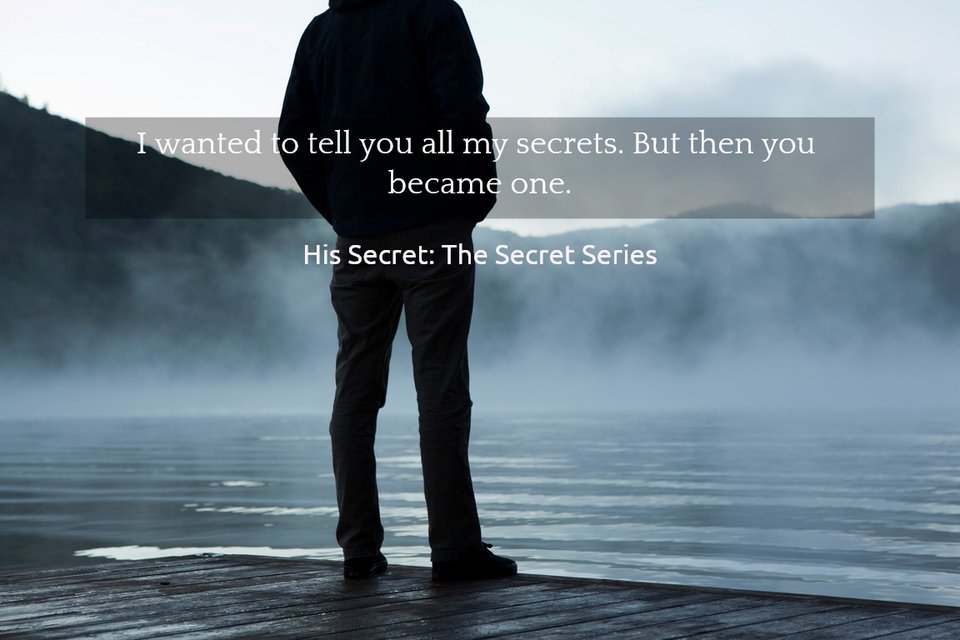 Secret book trailer
My Book Review: I am blown away by Gina A. Jones' first novel! This book has romance, spice, excitement, and suspense. I would say there is an element of psychological thriller included. I found myself constantly talking aloud to the characters in the book, and saying things like, "She's the one." "Woah!" "Oh no! I can't believe this."
I loved Julia and Sidney, and Natalie. I didn't trust Cathy or Erin. I both loved, hated, and mistrusted Jonas. My heart broke for Sidney. I want the relationship to work out, and then I don't want their relationship to work. This book is full of contradictions, chaos, control, and love. Add in murder, love affairs, secrets, and chaos and this book is irresistible! I can't wait to read the other two books in the series.
I am rating this book 5 *****stars. I highly recommend it to readers. Disclosure: This book contains sexual scenes and curse language.
I received a copy of this book from netgalley in exchange for an honest review. I was not required to write a positive review. All opinions expressed are my own.
About the Author:
Follow her blog
Gina A. Jones was born in Northern Indiana, where she still lives today with her husband, Robert. Her profession for the last thirty years has been in orthopedics. She believes, that while working under the strict guidelines of a government regulated industry, her writing was a way to unleash and discover her creative side. Her first novel, 'FACES', was the work of a bet between her and her husband. It was self-published, but never released. In the beginning, he discouraged her writing of which made her press on to receive an outstanding review from the Kirkus. Since then, he's been her biggest supporter, and has allowed her to leave her career in orthopedics to pursue her dream. She loves to write about intense characters, with deep conflicts and an over the edge mystery. Putting several genres in her stories, such as romance, erotica, and suspense, create her own unique style. A romantic at heart, she strives to bring her world into the lives of those who enjoy her books.
To learn more about Gina, and updates of her upcoming novels, you can find and follow her here:
www.ginaajones.com
Follow author on facebook
Follow author on Twitter