"The Beloved Hope Chest" Book Review
The Beloved Hope Chest
(Amish Heirloom #4)
by Amy Clipston
Book Description:
In the final installment of the Amish Heirloom series, the Fisher sisters learn the mystery behind their parents' marriage—and about the sibling who has never been spoken of.
Mattie Fisher's three daughters know that she's been keeping a secret from them. With each item pulled from the beloved family hope chest, they've discovered a new clue about their mother's past.
But there's a reason Mattie has been keeping her history hidden, and she's not sure she's ready to reopen old wounds. Will dredging up the past change the way her children view her? Or her marriage to their father? And can she handle the pain of revisiting the memories that preceded the last few happy decades?
Mattie's story is one of grief and learning to love again. But like the best things preserved in a hope chest, it's a story of love and redemption born out of heartache—and it's past time to share it.
MY BOOK REVIEW: Hope chest are often given to young Amish girls to begin to collect things for the home and family they are expected to have soon after their baptism into the Amish faith. Mattie's hope chest began that way, but now many years later, it holds treasures of her past and secrets known only to her and those from her past when she experienced several painful losses. She has never shared these stories with her own daughters and as they find the items in their mother's hope chest, they want answers. They want to understand. But is Mattie ready to open her heart to memories so painful that she has locked them away for decades?
I have read all the previous three volumes in this series and it would be helpful to have read them before reading this one, but I think it could probably be read as a stand-alone as much previous backstory is given for the reader to understand. This is a delightful novel and series, even though many parts are painful and may well bring tears to readers' eyes. It is not a bad thing to feel the pain of characters though and it may be cathartic for readers who have had similar experiences in their own lives. With all that being said, I love this book! I loved the whole series of four books. Amy Clipston is a master story teller and deserves much praise for The Beloved Hope Chest.
I rate this book 5 stars and highly recommend it to readers.
I received an ebook of this novel from netgalley and Zondervan publishing. I was not required to write a positive review. All opinions expressed are my own.
About the Author: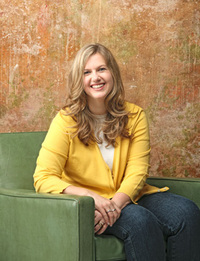 From Amy Clipston Goodreads Bio: