Review of
The Widow
by Fiona Barton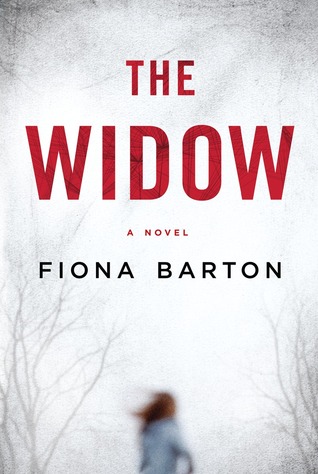 THE #1 INTERNATIONAL BESTSELLER

For fans of Gone Girl and The Girl on the Train, an electrifying thriller that will take you into the dark spaces that exist between a husband and a wife.
When the police started asking questions, Jean Taylor turned into a different woman. One who enabled her and her husband to carry on, when more bad things began to happen...
But that woman's husband died last week. And Jean doesn't have to be her anymore.
There's a lot Jean hasn't said over the years about the crime her husband was suspected of committing. She was too busy being the perfect wife, standing by her man while living with the accusing glares and the anonymous harassment.
Now there's no reason to stay quiet. There are people who want to hear her story. They want to know what it was like living with that man. She can tell them that there were secrets. There always are in a marriage.
The truth—that's all anyone wants. But the one lesson Jean has learned in the last few years is that she can make people believe anything…
MY REVIEW: What an intriguing book and characters! Jean and Glen Taylor have a sick relationship, one that is full of secrets. Glen has kept secrets from his wife for years, and now the police show up and arrest him for kidnapping and murdering a little toddler! She can not believe that her husband would do such a thing. His parents don't believe it. Her parents don't believe it. But the police believe it and the mother of the little girl believes it. Bella is gone and no one can find a trace of the adorable little blond girl. After her husband is accidentally killed, Jean begins to feel that she can talk and a reporter befriends her and gets her to agree to tell her story.
This book is fascinating and it doesn't give graphic details. It is actually rather sad. To think of all that a widow has to endure after everyone thinks her husband committed such a horrid act. Will telling her story free her? or will she even be able to tell it? Does she even know anything about sweet little Bella?
I rated this book 5 stars and highly recommend it to lovers of psychological thrillers.
I received a copy of this book from netgalley in exchange for my honest review.